Using Feeds Inside Layouts
To use feeds inside the Studio you'll need to create them first in the feed section.
Add any component or screen that supports data input e.g. grid, list, hero etc.
Go to the Data section on the right panel and choose your desired feed from the dropdown.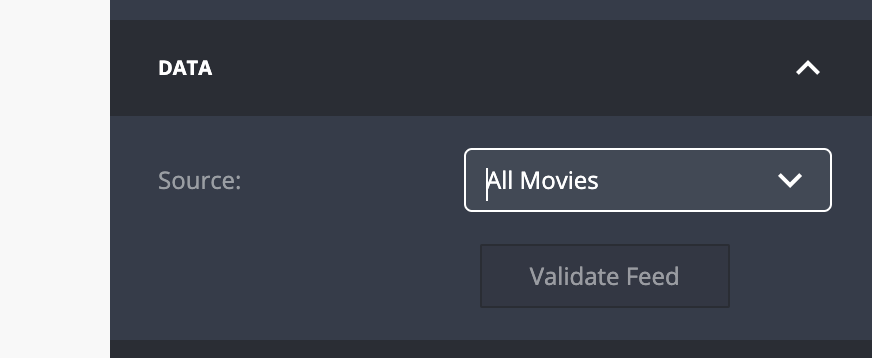 note
If you don't see your desired feed, you might need to refresh the your browser screen.