Spring 2023
Zapp version 8 is now available. With improved mobile app performance and sleek UI upgrades to elevate user experience, as well as various upgrades to our platform.
Performance Center​
Successful apps require multidisciplinary work: content, design, marketing, UX, UI, Technology infrastructure and more. One of the major areas of impact is Application Performance. Recognizing this, we are excited to launch our program around Application Performance, which includes monitoring and reporting of application loading time, analysis of anomalies and potential areas of improvement, as well as tracking over time.
Zapp Version 8 includes an entirely newly designed dashboard, as well as some key performance improvements to the SDKs themselves. Ongoing monitoring of performance, and engaging in conversation and action around it will allow us to jointly embark on a journey towards stronger user experience and retention.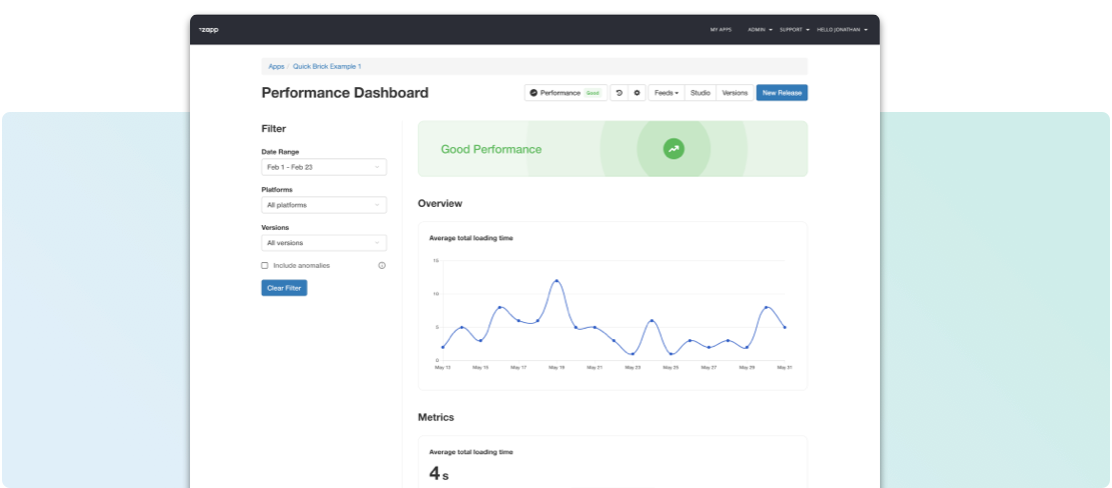 Introducing New UI Elements on Our TVs​
New Screen Picker UI​
To provide even more choices for viewers, we've added a horizontal sub-navigation component, which is great for genres, seasons, and other types of more granular categories. Click here to learn more.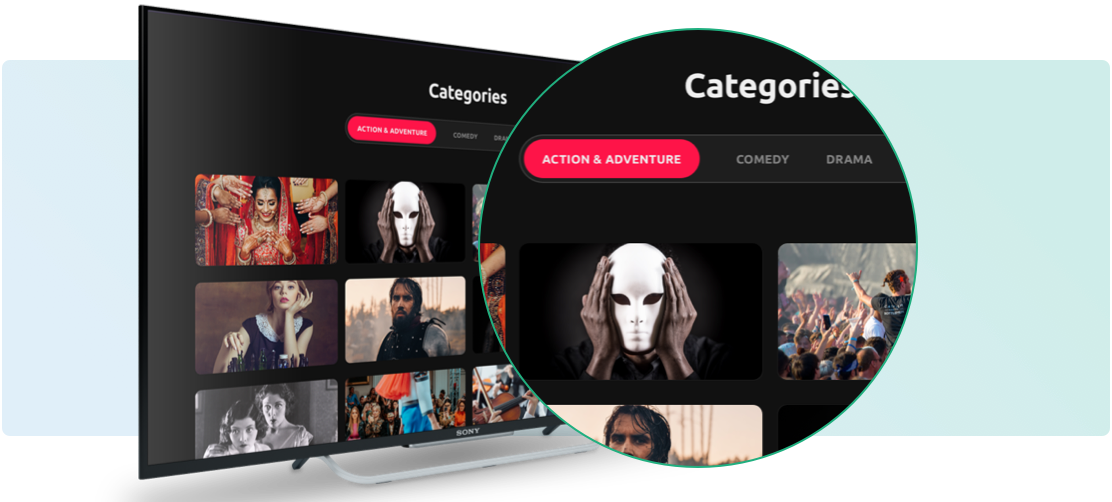 New TV Navigation Option​
We've added an option to position the hero image behind the navigation bar for a more stylish look on all our TV platforms. Click here to learn more.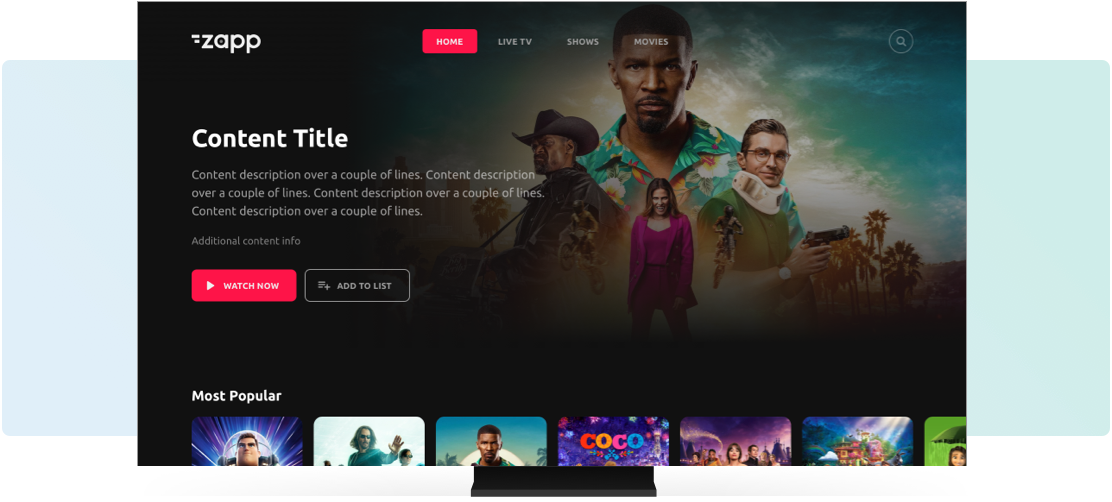 Custom Presets​
Zapp v7 has made building apps even easier with the introduction of our rich library of easy-start presets components. With Zapp v8, you can now build and manage your own presets and streamline the process even further to enrich your app with more screens and components easily. Save valuable time and resources by eliminating the need to create new components from scratch. You can add preview images for a much easier and clearer editing experience. Click here to learn more.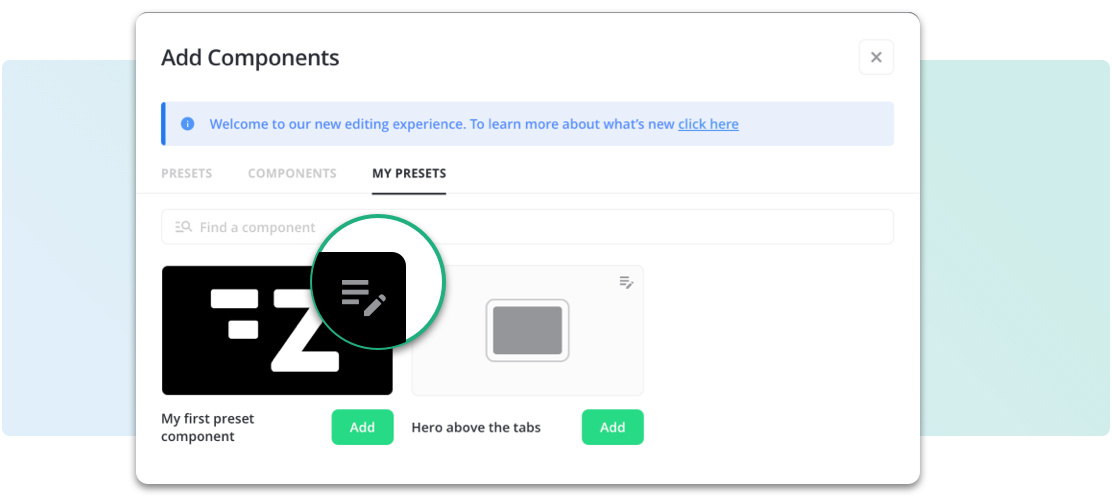 More on This Version​
We continuously improve your app-building experience. In this version, we're introducing:
Xray for TVs​
We've added the capability to retrieve and export logs (using Xray), which makes troubleshooting on TV apps more effective. Click here to learn more.
Roku custom font​
Roku is now aligned with all other platforms and you can use custom fonts.
Roku video splash​
We've upgraded the Roku launch experience and now you can add a video splash to the app launch.
Android APK error message​
We've heard from you about apps getting rejected in the GooglePlay due to an incorrect apk file download, so we've added an error message to Google app testers to prevent them from testing mobile APK on TV and vice versa.
React native update​
We've updated to a newer version which includes several performance improvements, bug fixes, new features, and security updates that can enhance the functionality and security of the apps.
Builds history​
We added the capability to see the build history. With this option, you can review previous builds of a given version.